About the Game:
Brand new super hard word search puzzle for challengers with 100+ categories
Word Search Puzzle is a relaxing Zen game. The gameplay is pretty simple and that is to search given words from the list and find all to finish level.
This is the hardest word search puzzle game you ever played which means all levels will have multiple words to find and all will be super hard to play. This game is built by keeping in mind that each user must get something challenging thing to play.
Each category in this game has multiple levels, and there are more than 100 categories to choose from. In addition to sharpening your mind, this game also helps you relax. Despite being a calm game, it is also challenging.
HOW TO PLAY
You will have a specific target to achieve before your balls run out
You will be provided with a specific number of limited balls to reach your target
You have to aim properly so you don't hit Red Ball which means you're out
Every time you achieve your target before your balls run out you will clear a level
Even if you fail to clear a level don't worry you can try again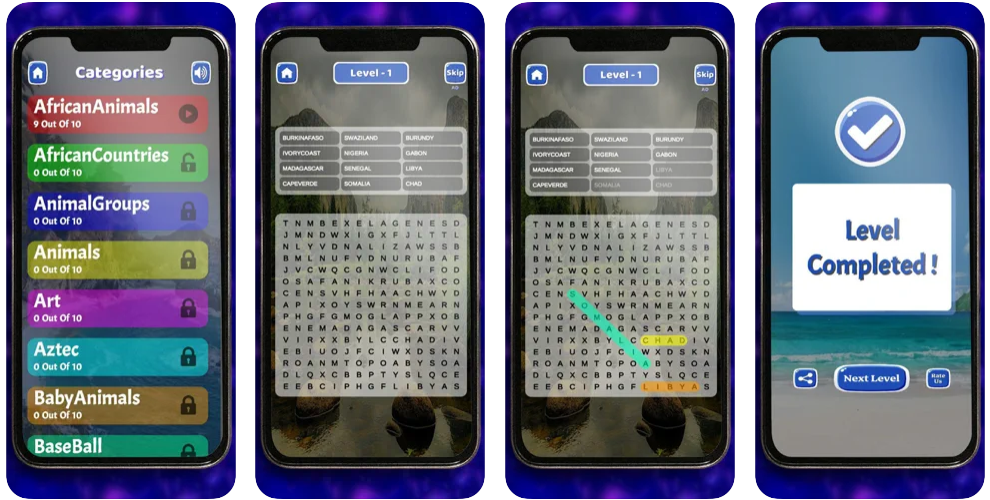 FEATURES:
100% free to download. No in-app purchases
Share with your friends and ask them for challenge to play and beat your score.
Unlimited levels to play with no limitations.
Super relaxing gameplay with no timer.
Challenging levels each time you play and get harder as you go.
Free hint system to help you when stuck.
Relaxing music.
Simple UI Design for all ages.
More than 1000 levels
More than 100 categories
More than 50 relaxing backgrounds
Beautiful sound to make you feel better while playing game
Each level has a 12-word search. Hard game.
WE LOVE YOUR FEEDBACK:
In return we just need reviews from our users so we can improve gameplay based on that so please write us some feedback whatever you think so we can follow the same.
Thanks for being part of our game.