About The Game
We are presenting to you the Circle Match – Puzzle Game, a great time killer & relaxing.
Circle Match – Puzzle Game is a puzzle where you can move circles and their components to form mysterious patterns. At each level, you will be given a target pattern to create. If you succeed in creating that pattern you will succeed at that level. There are various types of circles and patterns and even the objects that form the patterns are different in each level.
The game is very easy as initial levels are kept easy so you can get the hang of it before proceeding to advance puzzle levels! This game will take you on a roller coaster ride of puzzles, patterns, levels and several objects! Won't help you enough in advance levels you need to think your way through in every level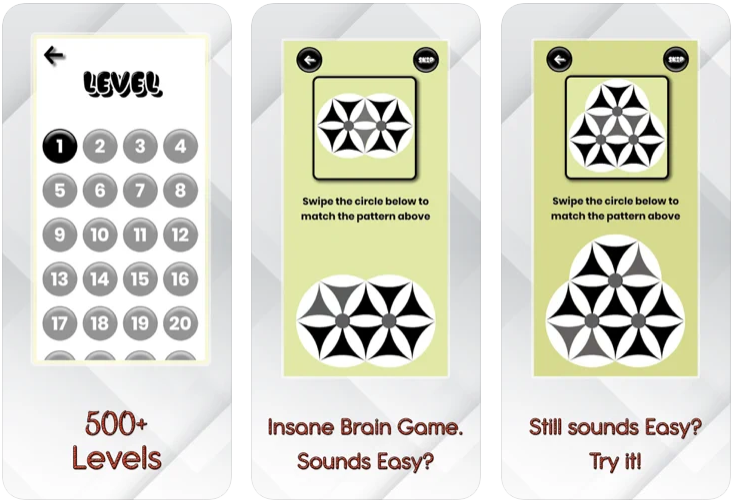 Key Feature:
♦ 500+ free levels
♦ NO ADS
♦ Easy navigation
♦ High performance and less memory consumption application
♦ Secret patterns & more coming up soon!
♦ The difficulty level provides optimal strength training for your brain.
♦ Solve the puzzle while listening to calm music that plays in the background to keep your mind extra cool for you to solve the puzzles!
♦ Let these mysterious circles take to the mysterious world of patterns.
♦ If you get stuck at any level don't worry we got your back to help you as you can always skip the levels and that too for free!
Enjoy this amazing game, Download for free and do not forget to rate us as we believe to deliver quality work.