About the Game :
Love to play cards? Bored with the same type of card games? Here we came with an interesting card matching game with cool features.
You can play this game online mode as well as offline. Test your luck and earn coins and compete with different people around the world.
This game is family-friendly so the images that we used in our games are of cute animals that you will love to play with and if you
Run out of coins to bet for the game then you don't have to worry about anything because we got your back by watching just 1 ad and you will be able to obtain 500 coins
There is no restriction on the number of coins you can earn so you can fill your inventory without even having to spend real money.
We have also added soft and relaxing music which can refresh your mood while you play this game.
Children's and toddlers would love this game and keep them occupied for long hours while at the same time. We recommend you to download this game and play with multiple opponents from around the world and show them what you got!!!!!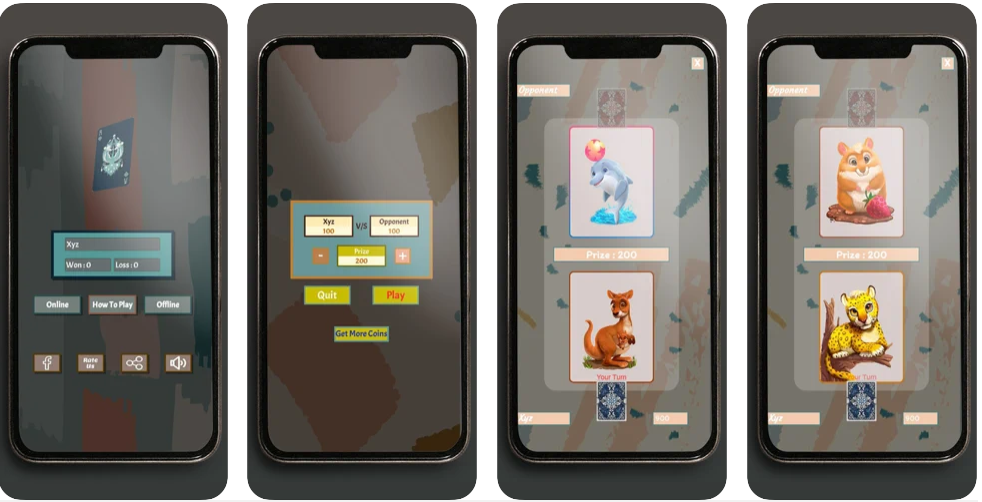 Key Features
♦ 100% free download
♦ Easy User Interface design
♦ Soft & calm music in the background (Headphone recommended )
♦ you can save your progress
♦ Unlimited hints for free
♦ Completely offline mode available
♦ Online mode is available as well
How To Play:
» Draw the amount you want to bet for the game
» Wait for your chance and draw the card when it is your chance
» If you win then collect the amount and set the amount for the bet for the next match
This is just the beginning because we will have many more features in the next update and so don't forget to recommend using the features that you need. Download for free and rate us to improve for better results. we love to hear from you.