About the Application :
Get to sleep with 50+ sleep sounds scientifically proven to relieve anxiety, insomnia, and tinnitus. Creating your own mixes is easy when you use nature sounds, white noise, relax melodies, and soothing sounds. Sleep like you've never done before!
You can perceive sounds in your brain even while you're asleep, according to studies. Thus, driving horns can wake you up as well as disturbing sounds. You can drown out unwanted noise while you sleep with Sleep Sounds Free. Not only does it help you fall asleep, but it also helps you stay asleep.
Sleep Music Free:
Looking for sleep music free? No satisfied sleep music free? Try the best sleep music app to regain control of your sleep!

Nature Sounds to Sleep:
Looking for nature sounds to sleep to sleep better? Nature sounds to sleep to not only help you sleep, but also help you relax and meditate.
Sleep Sounds Free Can Help You
⋆ Relieve insomnia and fall asleep easily
⋆ Relax and relieve stress and anxiety
⋆ Block disruptive sounds, get an uninterrupted sleep
⋆ Drown out snoring
⋆ Take a quick nap
⋆ Pacify your crying baby
⋆ Add sounds to your meditation
⋆ Relieve tinnitus
⋆ Concentrate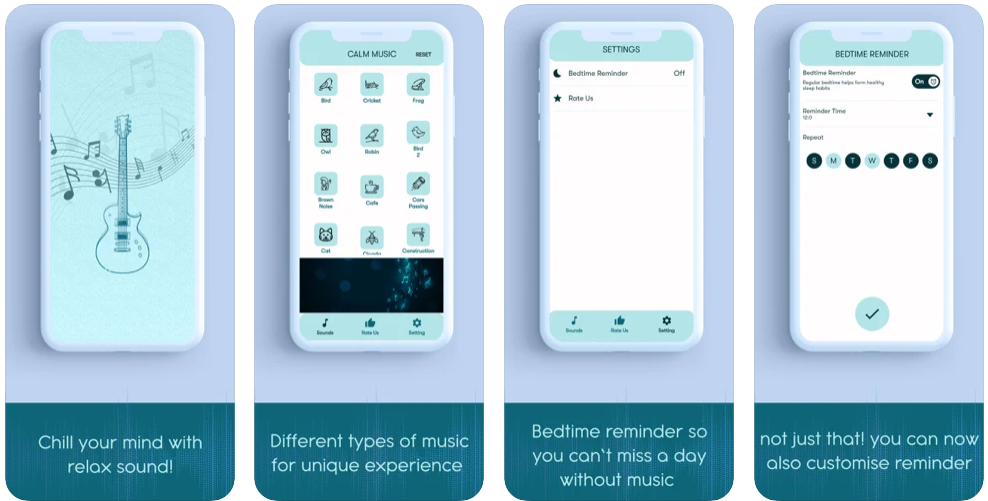 FEATURES:
Customize bedtime reminder to remind you to go to bed
Play the sound in the background
Adjust the volume for each sound when creating your own mix
High quality and clear relaxing sound for sleeping
Create your own mixes to relax and sleep
It's perfect for meditation
No network required
Relax and sleep
Sleep Sounds Free
WE LOVE YOUR FEEDBACK
50+ relaxing sounds, meditation music and ambient sleep sound for you to customize your own sounds capes. Would you like more features in the app? We will update you with great new features if you give us reviews!