About the Game:
Do you like to reveal pictures to see what's inside? Then try a puzzle game.
The game is designed for curious people who are excited to turn squares to discover how beautiful the pictures are. Do you belong to them? You will love all the handpicked pictures if you give it a try.
It is a relaxing puzzle game to rotate pieces and complete pictures. Jigsaw games are different from this one. With its easy gameplay, this game will make you feel relaxed. You can feel better by playing the calm game. Relax and forget everything.
HOW TO PLAY
Each cube will have a picture on each side, so you will rotate each cube in such a way that it will complete an image.
Sounds promising right? Yes, it is. Please try it yourself to see how good it is.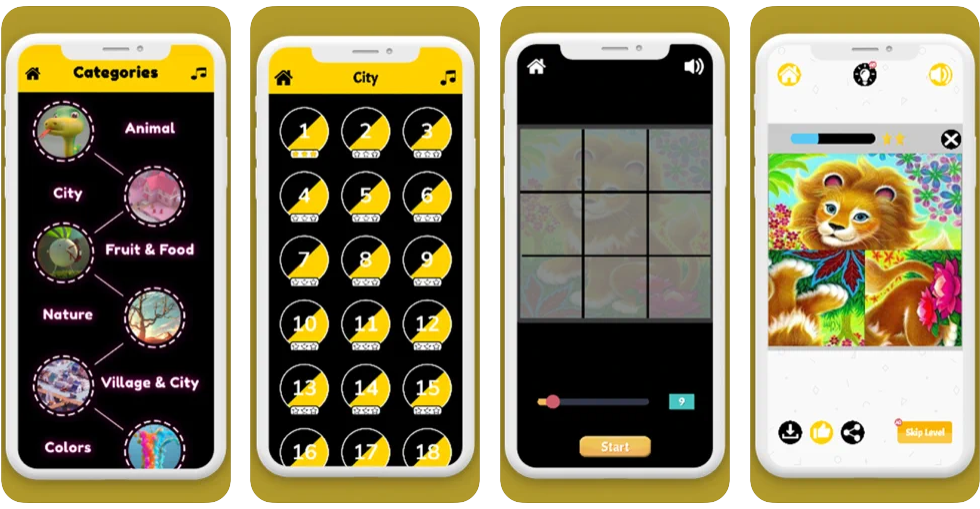 FEATURES:
100% Free to download
There are hundreds of free levels.
Multiple difficulty levels to choose from.
Timer-based system. Don't worry even if run out of timer you can still play it with no restrictions like other games. We provide relaxation here not hurry 🙂
400+ Puzzles inside. So no need to download any extra pictures. Exciting right? yeah…
10+ Popular puzzle categories to choose from.
Select the number of pieces you want. More than 100 pieces.
Star based system. Can you get all 3 stars?
User-friendly interface and a simple design
Enjoy the cool, soothing sound effects while wearing earphones.
No Internet connection is required.
WE LOVE YOUR FEEDBACK
In return we just need reviews from our users so we can improve gameplay based on that so please write us some feedback whatever you think so we can follow the same.
Thanks for being part of our game.