About the Game:
Want to challenge your mind with arranging pictures incorrect order? Play Square Puzzle for FREE and select a category you would like to play, and then arrange randomized picture pieces correctly to make the complete picture and win the level.
Designed for all ages, this game has relaxed sound and a cam so it can be enjoyed by everyone. As you rotate the cube, you'll be asked to complete the picture by finding the correct corner. However, this game will make it difficult to determine which side of the cube matches best with the picture because you'll be guessing which is which. Get to know it for yourself.
This is a game for the brain that will keep you entertained for hours. In addition, you won't find another puzzle game like this in the app store either. The game is one of the most unique we have ever created. You can play for some relaxation when you are given one minute of time. We created the best stress-relieving game for you.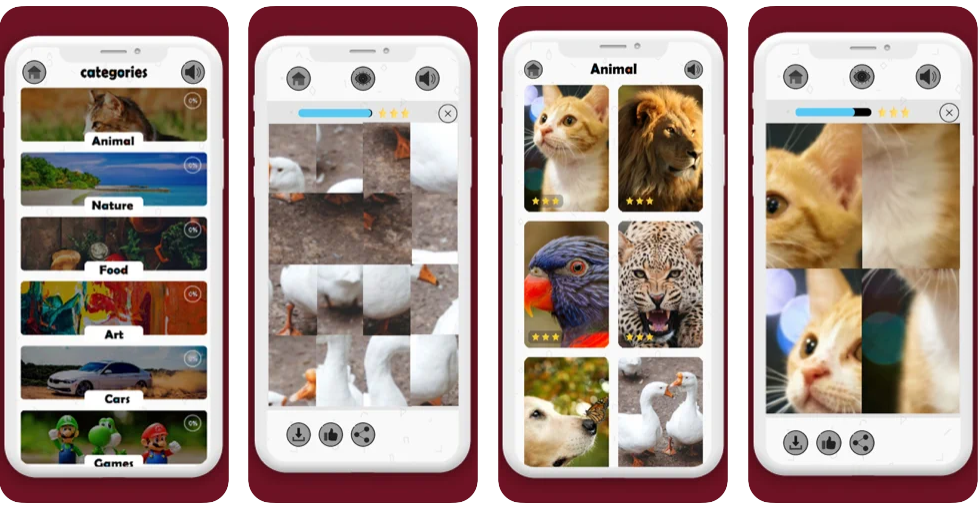 FEATURES:
100% free download
Offline Play with no download of puzzles like other just 1-time download is enough.
500+ handpicked levels.
More than 10 different categories to choose from.
Top-level clean design.
ZEN background calms Music.
Level Skip if find hard.
Star system (can you earn 3 stars in all levels? Race against time and mind)
No need to purchase anything. We offer always it all free.
WE LOVE YOUR FEEDBACK:
In return we just need reviews from our users so we can improve gameplay based on that so please write us some feedback whatever you think so we can follow the same.
Thanks for being part of our game.