About the Game
Welcome to the colourful world of jigsaw puzzles! Tons of FREE HD pictures, hours of fun and no lost pieces. Relax your mind putting puzzles together!
Relaxing jigsaw puzzle game with more than 500 free levels with more than 10 different categories.
Playing this Jigsaw puzzle game is fun for all ages, so whether you are a child or an elderly person. There will be no problems with anyone. It's a super relaxing Jigsaw game. Playing mind games and relaxing games can enhance your ability to think.
A jigsaw puzzle is a photo puzzle game that requires an assemblage of interlocking photo pieces. Release stress, relax your brain, indulge yourself and share photo puzzle fun with friends and family by playing Jigsaw.
Because the number of pieces determines the difficulty and duration of the puzzles, our jigsaw puzzles are suitable for everyone. Depending on your interests, abilities, and available time, you can choose which puzzles to solve and assemble. Jigsaw puzzles are a great way to sharpen your brain and relax. The possibilities are endless with over 500 jigsaw puzzles to choose from. Tell us which jigsaw puzzle category you enjoy most. How about playing the newest jigsaw puzzle game for adults? Jigsaw Puzzles Pro is now available for download!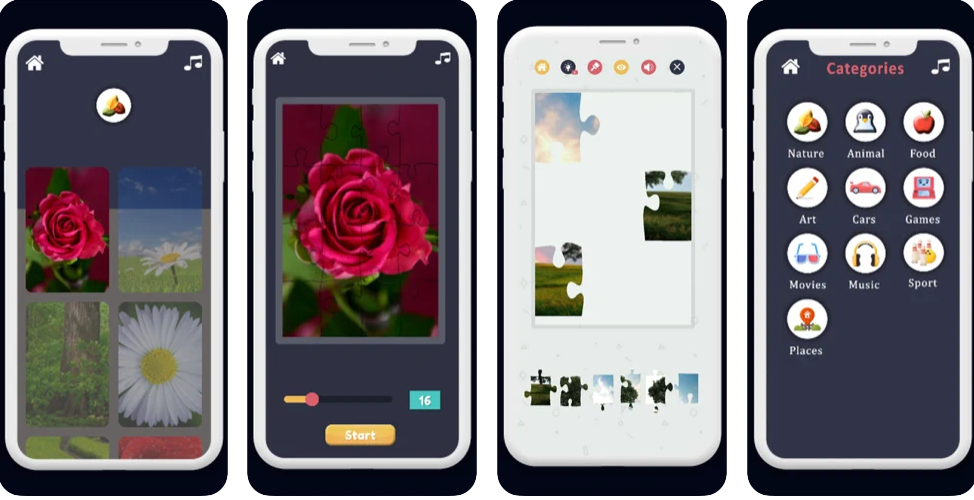 COMING SOON:
Rotation mode. Turn on rotation, make the game more tricky
Custom backgrounds. Choose your favourite appearance to play with more pleasure
WE LOVE YOUR FEEDBACK:
Make every day relaxing and fun putting puzzle pieces together!
To give you guys the best gaming experience, we simply ask that you review the game for us. We promise that all our games will always be free.
Thank you.