About the Game
This game is suitable for people of every age group keeping in about old people and toddlers. we have designed the User interface extremely simple yet beautiful. Hidden Objects are very good for the passing time where there are multiple objects that you need to find and for that you need to put your sharp eyes to test and find out all the objects before time.
We also have free hints so you don't have to pay for anything this game is a completely free game so you wouldn't have to worry about money ever.
You can play this game while travelling or while doing some daily work as the size of the game is very small so it won't take much storage space hence this game can be installed and can be played on any device without any problem and there are multiple levels for you to enjoy.
You can enjoy this classic game with your family & friends and spend a good time with them as this is very enjoyable so you will never get bored of this game.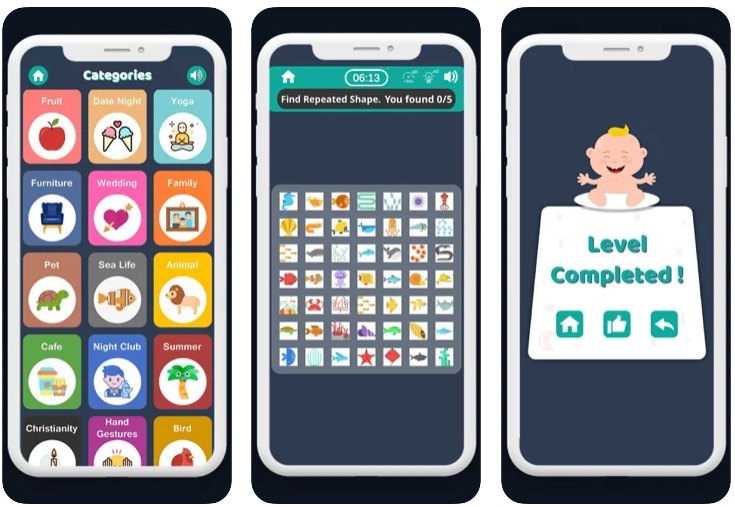 You will have 15 different categories to choose
Fruits
Date Night
Yoga
Furniture
Wedding
Family
Pet
Sea Life
Animal
Café
Night Club
Summer
Christianity
Hand Gestures
Birds
FEATURES:
100% free to download. No in-app purchases
Share with your friends and ask them for challenge to play and beat your score.
You will have Beautiful Images of multiple themes
Completely offline with all levels included with no extra download
15 Categories to choose
Zoom pictures easily with a simple pinch.
Super relaxing gameplay with no timer.
Challenging levels each time you play and get harder as you go.
Free hint system to help you when stuck.
Relaxing music.
Simple UI Design for all ages.
WE LOVE YOUR FEEDBACK:
In return we just need reviews from our users so we can improve gameplay based on that so please write us some feedback whatever you think so we can follow the same.
Thanks for being part of our game.