About the Application :
This is a lightweight application for erasing backgrounds. The application will erase the background of any photo automatically with no need to manually remove and replace it with a new one as you like to make your friend curious. You love to impress your friends and family by changing your background to show that you've been to amazing places, right? Then this app is for you.
In creating this app, we made it very simple and easy to use without many fancy adjustments to target the app for specific things, which is to automatically erase the background.
The transparency of a picture's background is very important if you want to superimpose photos and make good composite photos. Take the photo as cleanly as possible and if possible in a plain background to get the best results. As a result, now you can delete the unwanted areas of the photos and remove anything you don't want to see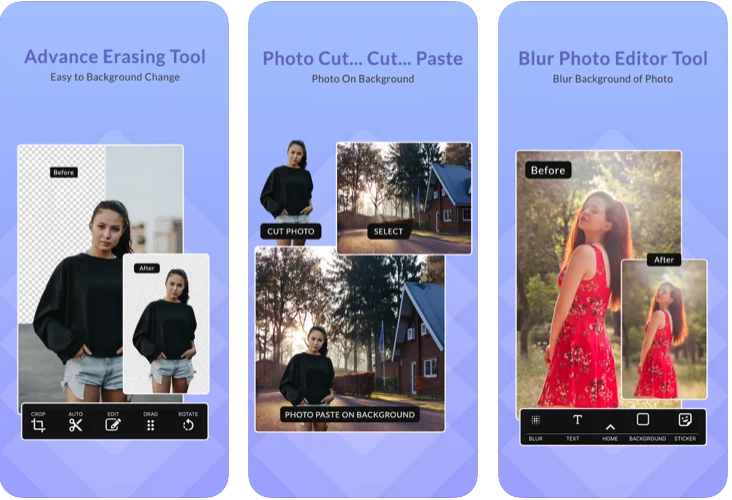 FEATURES:
Fonts on photo
Photo Effects tool
Background changer tool
Crop photo
Make pictures background transparent
Creative Overlays are available to give lightning effects
Massive fun stickers
Resize photo
And many other small tools available
WE LOVE YOUR FEEDBACK
In return we just need reviews from our users so we can improve gameplay based on that so please write us some feedback whatever you think so we can follow the same.
Thanks for being part of our game.